Plymcrete
Ready Mix Concrete
One of the South Wests best online reviewed Ready Mix Concrete Suppliers for Devon and Cornwall
We are a local independent family run concrete company based in Plymouth. Our success and growth as a company is based on offering an efficient and flexible concrete service at competitive prices. Every year our fleet of concrete delivery vehicles has grown. We supply concrete with the latest in technology (our mix on site) Volumetric trucks, our traditional ready mix drum mixers and the latest in concrete pumping equipment. We really can supply to any size project on time, on budget and without any waste.
First Class Service & Flexible Delivery Options to suit you
Our delivery teams have an immense amount of experience and knowledge, whether it's Volumetric, Drum Mix or Concrete Pumping will be on hand to offer any help they can at the point of your concrete delivery. We have a fleet of vehicles that enable us to be totally flexible in our delivery methods, so you get the best possible service 100% of the time.
Reasons to Choose
Devon & Cornwalls

Premier Concrete Supplier

For Large Construction Projects We have the ability to supply concrete to the largest construction projects. Domestic Projects from 0.5 cubic metre loads Small quantities are a speciality, with our fleet of volumetric trucks, you only pay for what you want, zero waste.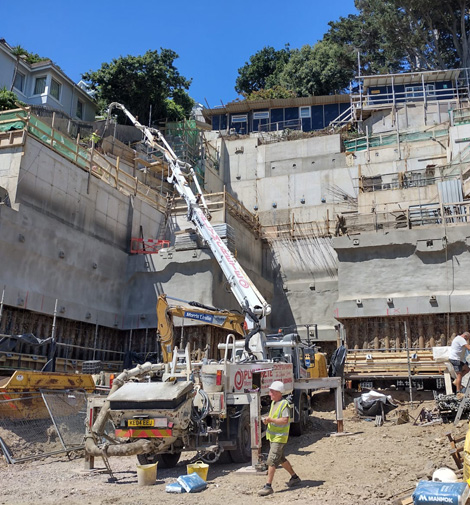 Tight Access Specialists
We have a wide range of options when it comes to concrete in tight access areas, we are problem solvers.





Same Day / Next Day Deliveries
2 hour Delivery time slots ensures that you get your concrete delivered when you want it. We fit in with your plans rather than you fitting in with ours.
Our
Services
Here at Plymcrete our aim has been to build one of the most comprehensive and diverse fleets of concrete delivery and placement vehicles in the local area. With the focus to provide a solution for any customer, requiring any amount of concrete, on any project. All backed up with a "go the extra mile" customer service.

Yard Sales
We welcome customers both trade and public to our yard in Estover, Plymouth to buy and collect a range of loose building materials including:Ready Mixed Concret, Floor Screed, Coarse Sand, Fine Sand, All in Ballast, 14mm Granite chippings and 10mm Granite chippings please call for more details.
Ready Mix Concrete Supply
Everything from small domestic projects to shopping mall construction
Construction, Housing Development & Self Builds
We supply concrete of all grades and quantities regardless of the size of your Construction, Self Build or housing development project.
Small Building & DIY Projects
We have a fleet of vehicles that enable us to be totally flexible in our delivery methods, so you get the best possible service. Small quantities are a speciality, with our fleet of volumetric trucks, you only pay for what you want, zero waste.
Concrete Foundations and Concrete Footings
First for customer service - first call for concrete
We have built a reputation for "going the extra mile" we have the highest customer reviews and ratings on Google, Yell and Facebook from both commercial and domestic customers. We have built a first class customer service record, not according to what we say but the reviews we receive from our customers.
Delivering Concrete how you want it, when you want it
Fleet of Volumetric and Drum Mixers to cover all delivery options
Tight access experts with our versatile concrete pumping systems
Same day / next day service with 2 hour delivery slots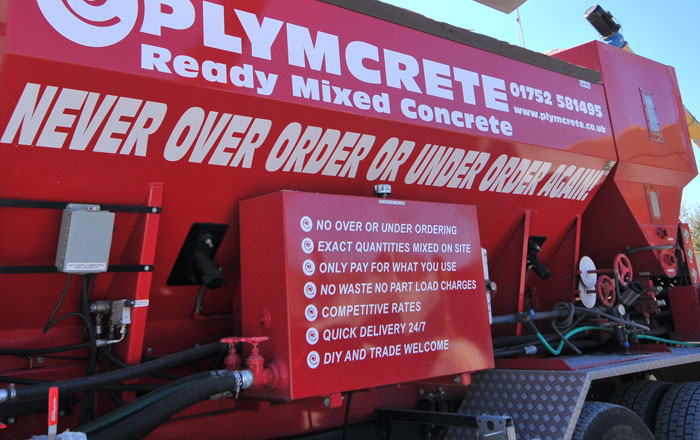 Plymcrete Ready Mix Concrete for out of hours ready mix concrete supplies available 24/7 with a service we believe cannot be beaten in Devon and Cornwall.
Plymcrete Concrete understand that out of hours work can be time sensitive, not all concrete may be required at once (e.g. road closure works and emergency repairs). Our volumetric mixers are suited to these situations as we can provide concrete whenever it is needed.
Different mixes, different volumes all in one convenient delivery.
For More information about our 24/7 Volumetric Ready Mix Concrete, Cheap Concrete Plymouth, Please call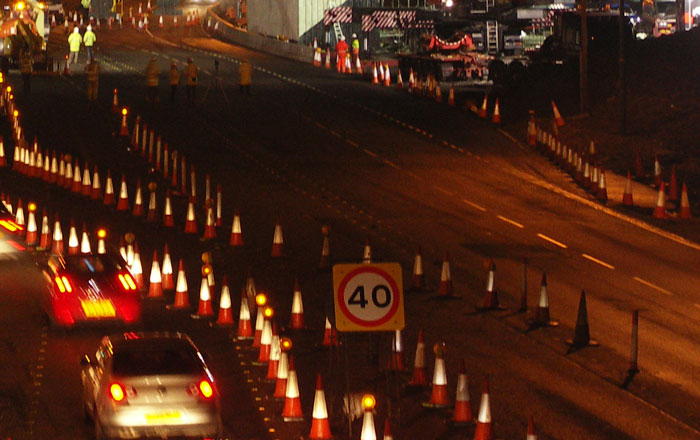 Tight Access Concrete Delivery Experts utilising both line and boom concrete pumps
By coordinating the supply of concrete and pump we make sure the right amount of concrete arrives at the correct time to provide you with a flexible and cost effective way of placing concrete in those "hard to reach" places with the minimum fuss. we can accommodate most projects that require concrete pumping.
Expert advice at point of delivery by Friendly & Knowledgeable drivers
Concrete delivered faster and save money on labour costs.
Free site survey for access and pour planning available, please call to book
Call for More information about our Concrete Pumping services.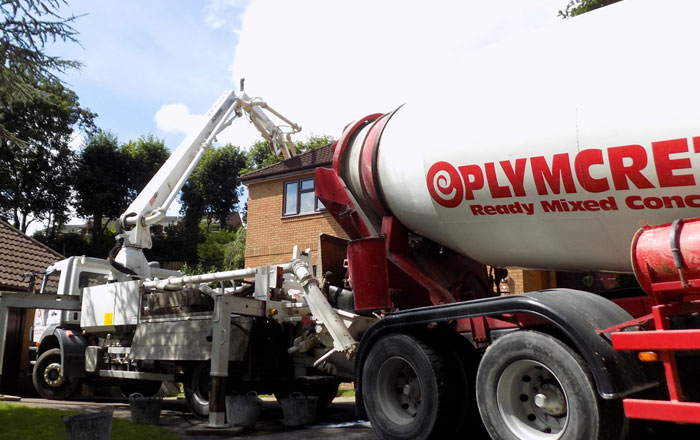 Concrete Blocks So Simple!! and yet so versatile and cost effective
As the name suggests, our Interlocking Concrete Blocks are perfect for building custom storage bays, partition walls, security blocks and retaining walls and so many more uses. Plymcrete can deliver your Interlocking Concrete Blocks either on flatbed vehicles or on a craned vehicle which is ideal for customers that don't have access to lifting equipment
Concrete blocks can be faced with stone to give an instant decorative finish
Quicker construction process, reduced costs and easy long term maintenance.
For More information about our Concrete Blocks and options, Please call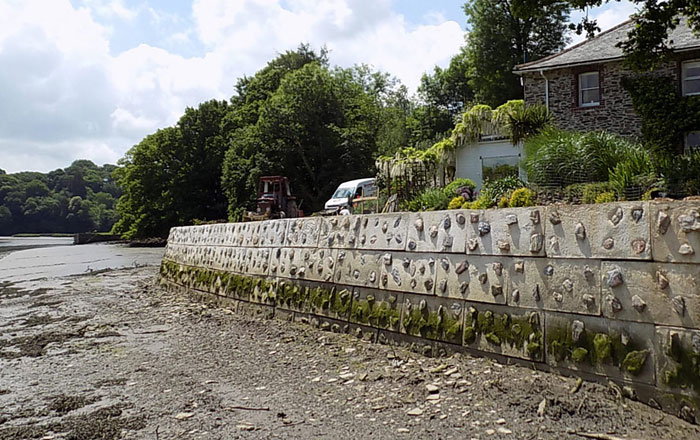 We Supply Floor Screed, Ready Mix Floor Screed, Concrete Floor Slabs, Concrete Footings and Concrete Foundations.
At Plymcrete we have a vast experience in pumping, levelling and handling Floor Screeds and are recommended and approved contractors for all the major brands. We are a well established company that carry out work in all sectors from private individuals and home owners through to large contractors on commercial contracts.
Onsite screed mixing is available, Only pay for what you lay
Concrete Slabs, Concretee Floor Slabs, Ready mix Screed
Floor Sceed for Commercial and Domestic projects, Please call for advice